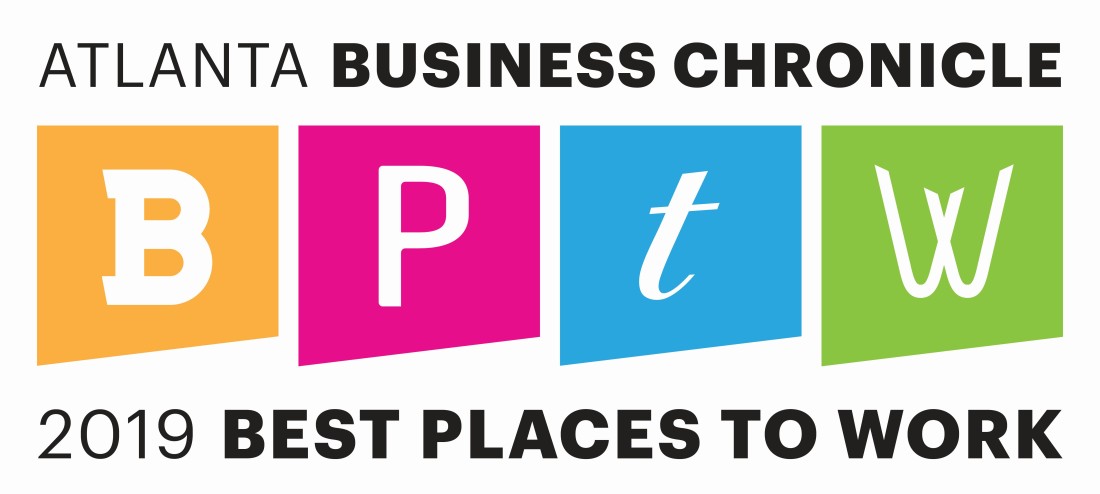 E-Discovery Manager - Atlanta
The E-Discovery Project Manager is responsible for independently planning, managing and coordinating all litigation support aspects of multiple complex matters as assigned by the E-Discovery Manager. For all projects relating to eDiscovery services, the E-Discovery Project Manager will report directly to the E-Discovery Manager.
Duties and Responsibilities
Independently plan and manage litigation support activities associated with matters as assigned by E-DiscoveryManager.
Support E-Discovery Manager with collection, processing, hosting, review, and production of data maintained internal and external repositories.
Support E-Discovery Manager with planning and overseeing quality testing of data deliverables including fielded data, metadata conversions and images.
Support E-Discovery Manager with the setup and maintenance of in-house processing and review projects.
Manage all aspects of production (basic, and complex), including reviewing production specifications with attorneys for best practices and strategic considerations; ensuring productions are consistent and conform to any subpoenas, ESI protocols, etc.; running full quality control checks against any proposed production sets and working with attorneys to resolve any issues found; and coordinating timing and technical resources to ensure deadlines are met.
Manage all aspects of post-production, including advising case teams on using databases or other custom logs.
Provide end-user support and customer service to partners, co-counsel, case teams and clients.
Develop recommendations, proposals, plans, cost estimates, budgets, procedures and specifications for projects.
Track progress of projects by maintaining and updating project files and documentation.
Provide status reports on projects regularly to E-Discovery Manager and attorneys.
Quality check final document productions.
Review and quality check database coding and identify inconsistent coding.
Maintain awareness of the latest electronic discovery trends and be able to assess any impact they may have on case law and Legal Technology workflows.
Prioritize and manage multiple projects simultaneously.
Demonstrate effective interpersonal, written and verbal communication skills to facilitate effective work relationships with others.
Manages Firm resources responsibly.
Perform other related duties as assigned.
Qualifications
Five plus years E-Discovery project management experience.
Experience with and advanced knowledge of the litigation process from initial filing through trial required.
Advanced understanding of electronic discovery best practices.
Advanced understanding of processing and post-production concepts and methods.
Advanced understanding of review and production concepts and methods.
Advanced understanding of coding and scanning procedures and their application in the legal environment, including unitization, categorizing and foldering of documents in electronically stored information.
Physical Requirements
Sitting long periods of time.
Staring at the computer screen for long periods of time.
Being able to focus for long periods of time.
Key Competencies
Experience with electronic discovery processing systems; Ipro preferred.
Experience with forensic data collection best practices and tools is a plus.
Excellent oral and written communication skills and ability to advise all levels of personnel on complex technical issues.
Strong organizational skills.
Effective interpersonal skills to work with all levels of personnel.
Ability to train users of varying skills levels.
Ability to work effectively under pressure.
Demonstrate a high level of professionalism.
Demonstrate close attention to detail.
Excellent analytical, critical thinking and troubleshooting skills.
Flexibility to adjust hours and work the hours necessary to meet operating and business needs.
Education
Bachelor's degree in related field or equivalent experience is required.
---
Records Clerk - Atlanta
Qualifications (Minimum and subject to discretion):
3 years of legal records experience in a law firm environment
Knowledge of legal documents and document processing
Basic computer skills, operate copy machine, printer, scanner
Knowledge of records management systems (iManage preferred), MS Word, Outlook and Excel
Ability to perform basic clerical tasks
Ability to work independently as well as part of a team
Professionalism in dealing with management, attorneys and staff
Possess strong organizational skills and attention to detail
Able to lift 40lbs
Typing @ 35+ wpm
Primary Responsibilities (Including But Not Limited To):
Maintain paper and electronic files, keep files current and up to date
Keep assigned file room(s) clean, neat and organized
Perform regular audit of on-site records
View Attorneys' calendar daily to make sure files are up to date for upcoming hearings, depositions, meetings, etc.
Log and distribute new file folders to end users, update iManage Records Management Database accordingly
Create and update pleadings indexes (in MS Word)
Utilize iManage Records Management System to create, locate, transfer, identify, maintain and track all files
Create new sub-files as necessary utilizing iManage Records Management System
Provide phone coverage as needed
Prepare records for scanning; deliver prepared files to scan area following protocols
Assist with Attorney Withdrawal Procedures
Retrieve files and/or documents
Assist and/or cover for other Record Clerks
Assist with miscellaneous duties/projects upon request
Experienced Record/File Support Personnel may also assist with the following:
Prepare notebooks for depositions, trials, hearings, and other meetings
Redact documents using Adobe Pro
Prepare bates labeled documents
Pull exhibits for pleadings and discovery
Assist with Legal Administrative overflow (legal filing with the courts, revising correspondence and other legal documents, assist with billing memos, call courts regarding case status, etc.
Print documents from PACER
Paralegal - Labor & Employment - Atlanta
Chamberlain Hrdlicka is seeking a Paralegal for a very busy Labor & Employment litigation group in our Atlanta office. The successful candidate will be a motivated, detail-oriented team player, and will work closely with all members of the department.
Qualifications:
Minimum 5 years of litigation experience in a law firm environment (Labor & Employment experience a plus)
High level of proficiency with technology, including MS Office (Word, Excel, PowerPoint, Outlook), and Adobe Acrobat; experience with iManage preferred
Experience with PACER, Odyssey eFileGA, PeachCourt, and other federal and state electronic filing systems
Experience and ability to work with time-sensitive and overlapping deadlines
Ability to multi-task and prioritize numerous ongoing projects in a fast-paced and demanding environment
Excellent organizational and communication skills
Dependable team player; ability to work productively with personnel at all levels and with minimal supervision
Must be a self-starter and take initiative
Primary Responsibilities:
Draft motions, petitions, discovery, and other legal documents
Proofread and format documents to meet court requirements, and verify that all documents are complete prior to submission
Prepare and submit court filings (both electronic and paper filings as necessary) in state and federal court
Coordinate and maintain large volumes of paper and electronic documents in an orderly manner
Calendar docket deadlines and work with attorneys to ensure timely responses to each
Document productions and document review
Digest depositions into deposition summaries
Prepare and organize exhibits for hearings and trials
Preparations for client meetings, depositions, hearings, and trial
Cite checking of briefs regarding fact and legal citations
Professionally communicate with clients, opposing counsel, and firm personnel
Follow Firm protocols regarding filing and scanning
Interested candidates for our Atlanta office may submit resumes to and contact Bonnie Lewis, Director of Administration - Atlanta, by e-mail at Bonnie.Lewis@chamberlainlaw.com.
---
Interested candidates for our Houston office may submit resumes to and contact Santina Daily, Director of HR, by e-mail at Santina.Daily@chamberlainlaw.com.
---
Interested candidates for our Philadelphia office may submit resumes to and contact Karen Lombardi, Office Manager, by e-mail at Karen.Lombardi@chamberlainlaw.com.
---
Interested candidates for our San Antonio office may submit their resumes to and contact Santina Daily, Director of HR, by e-mail at Santina.Daily@chamberlainlaw.com.