Education
Duke University School of Law, Master of Laws in Judicial Studies
South Texas College of Law, Juris Doctor
University of Houston, Bachelor of Business Administration
Honors
• Legal 500 Recommended Lawyer (2022)
• Luther H. Soules II Award for Excellence in Litigation, State Bar of Texas Litigation Section (2021)
• Pro Bono Excellence Award, Lone Star Legal Aid (2020)
• Honored for Achievement and Innovation in Work with Children and Families, Texas CASA (2020)
• Lifetime Achievement Award, Hispanic Bar Association of Houston (2016)
• Appellate Judge of the Year Award, Texas Association of Civil Trial and Appellate Specialists (2016)
• Guardian of Justice Award, Texas Legal Services Center (2016)
• Outstanding Judicial Service and Leadership Award, Houston Bar Association Appellate Practice Section (2016)
• Outstanding Texas Leader & induction to the Texas Leadership Hall of Fame, John Ben Shepperd Public Leadership Institute (2015)
• Modern Trailblazer Award, Association of Women Attorneys (2014)
• Premier Women in the Law Award, Association of Women Attorneys (2014)
• Pathfinder Award, Texas Women Lawyers (2012)
• Las Primeras of Texas Recognition, Hispanic National Bar Association (2011)
• Pioneer Award, Institute of Hispanic Culture (2010)
• Judge of the Year Award, Mexican American Bar Association of Texas Foundation (2009)
• Latina Judge of the Year Award, Hispanic National Bar Association (2009)
• Recognized for Outstanding Service in the Community, Mexican-American Bar Association (2009)
• President's Awards for Outstanding Service, Houston Bar Association (2006, 2008)
• Distinguished Faculty Recognition, Houston Bar Association (2000-2005, 2007)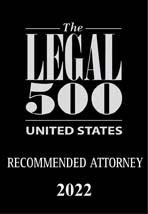 Bar Admissions
Texas
Profile
Justice Eva Guzman serves as a shareholder in Chamberlain Hrdlicka's commercial litigation and appellate practices in both our Houston and San Antonio offices.
Justice Guzman began her legal career in family and civil law, practicing in Houston for 10 years before then-Governor George W. Bush appointed her to the Family District Court bench in Harris County in 1999. In 2001, then-Governor Rick Perry appointed her to the Texas 14th Court of Appeals. In in 2009, he elevated Justice Guzman to the Supreme Court of Texas, where she became the first Latina to serve on Texas's highest civil court and the first to win statewide office in Texas.
Over the course of her judicial career, Justice Guzman ruled on thousands of civil and criminal appeals and authored more than 900 opinions, many on issues of first impression. She has also served as an adjunct professor at the University of Houston Law Center, teaching trial advocacy. For many years, she has been a speaker and presenter at state and national legal conferences and symposiums. An elected member of the prestigious American Law Institute, Justice Guzman has collaborated with other legal professionals on various studies and projects and authored articles for a number of legal publications.
Justice Guzman graduated from the University of Houston with a bachelor's degree in business administration. She received a law degree from the South Texas College of Law. She also holds an LL.M. in Judicial Studies from Duke University School of Law, where she took classes from United States Supreme Court Justices Antonin Scalia and Samuel Alito.
Professional Affiliations
Elected Member, The American Law Institute
Fellow, American Bar Foundation
Fellow, Texas Bar Foundation
Fellow, Houston Bar Foundation
American Leadership Forum, Class XXII, Senior Fellow (2006)
American Bar Association
Houston Bar Association
Hispanic National Bar Association
News
News
Legal 500 rankings for Chamberlain Hrdlicka as a Top Tax Law Firm and Adds to Individual Ranks in 2022

Houstonia names Chamberlain Hrdlicka attorneys as 2021-2022 Top Lawyers

Houstonia

,

December 1, 2021

Appellate Law Blog launched at Chamberlain Hrdlicka

Article in Reuters on "Chamberlain Hrdlicka grows again, nearing $100 mln milestone"

Chamberlain Hrdlicka adding former Texas Supreme Court Justice Eva Guzman