Overview
Bankruptcy, Restructuring, & Creditor Rights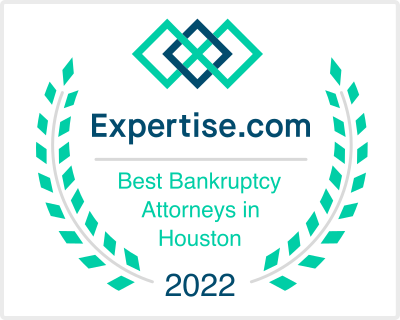 Chamberlain Hrdlicka's Bankruptcy, Restructuring, & Creditor Rights practice offers a nationwide reach, regularly representing corporate and high net-worth debtors and debtors-in-possession, creditors, lenders, and trustees in all types of reorganization proceedings, including both in-court and out-of-court workouts.
PRE-FILING NEGOTIATIONS AND FILING OF CHAPTER 11 REORGANIZATION CASES
Our clients include individuals, small business organizations, public companies, financial institutions, insurance companies, Court appointed trustees and receivers, and many others. We have an active practice involving advice and counseling during the pre-filing period. During the pre-bankruptcy counseling period, our reorganization attorneys explain the options, goals, and results which can be expected in chapter 11 reorganization cases. Using these explanations as one bookend, we then develop a specific pre-bankruptcy negotiation strategy to enable resolution and avoid filing, if possible. This strategy is developed and pursued on a timeline which allows adequate preparation for commencement and pursuit of reorganization cases, if necessary. In the pre-bankruptcy counseling stage, our attorneys are fully prepared to pursue all necessary litigation to protect the debtors during the pre-filing period or until final resolution if filing does not occur. Our attorneys have obtained hundreds of millions of dollars of pre-bankruptcy consensual negotiations against the backdrop of reorganization proceedings—proceedings that we have the experience and ability to file.
When pre-bankruptcy negotiations do not succeed, or cannot accomplish the necessary goals, our attorneys are fully prepared to commence chapter 11 reorganization proceedings. Our attorneys have successfully commenced and concluded chapter 11 reorganizations involving aggregate debt amounts in the hundreds of millions of dollars. These reorganizations include large land holding companies involved in timber, agricultural operations, sub-division and sale of undeveloped properties, and numerous uses. Our attorneys also have experience with reorganizing commercial development projects. These successful reorganization cases have involved commercial buildings and parks, industrial parks, urban condominium developments, resort-based condominium developments, many apartment complex projects having up to 2,000 units, significant residential sub-division developments, significant house construction and sale companies, significant hotel and motel properties, large peanut processing and exporting company, large computer software development company, destination/resort projects, and other business operations in the southeast, including Georgia, North Carolina, South Carolina, Florida, and Texas.
OTHER BANKRUPTCY RELATED WORK
We represent some of the nation's leading companies and investment firms in a wide range of bankruptcy issues, including contentious in-court and out-of-court restructurings, financing and cash collateral disputes, contested bankruptcy 363 sales, fraudulent transfer and preference litigation, breach of fiduciary duty, and similar disputes.
We represent chapter 7 debtors in matters involving significant debt, significant assets, and issues sensitive to the nature of these cases. We have handled some chapter 7 proceedings involving accumulated debt in the range of a hundred million dollars.
In Texas, Louisiana, and other areas, we regularly represent and litigate issues specific to the oil, gas, and energy industries, including the application of forward contract safe harbors in bankruptcy, royalty recharacterization issues, Bankruptcy Code § 366 "utility" issues, treatment of plugging and abandonment liability, and disputes concerning statutory liens.
Our firm has experience regarding the new subchapter V bankruptcy statute which relates to reorganization of small businesses.
CREDITORS
We represent creditors in bankruptcy proceedings in jurisdictions across the country. These matters include relief from the automatic stay; supporting or opposing the adequacy of disclosure statements and the confirmation of plans of reorganization; defending objections to the priority and the allowance of claims; obtaining the appointment of trustees and examiners; moving to dismiss or convert chapter 11 cases; contesting whether assets are subject to the debtor's bankruptcy filing; defending fraudulent conveyance and preference claims; seeking the estimation and allowance of contingent claims for reimbursement; enforcing and collecting administrative and post-petition claims; asserting claims for reclamation; contesting the assumption or rejection of executory contracts and leases; purchasing assets; enforcing rights under executory contracts and leases; and considering offers of status as "critical vendors" or "essential trade creditors." Chamberlain Hrdlicka also has experience representing officers and directors, including defense representation against suits alleging various aspects of officer and director liability.
TRUSTEES & RECEIVERS
Chamberlain Hrdlicka routinely represents chapter 7 and chapter 11 trustees in the evaluation and investigation of assets of the bankruptcy estate; collecting accounts receivable; negotiating carve-outs with secured lenders; prosecuting violations of the relief from stay; litigating fraudulent transfers and preference actions; winding down retirement plans; assisting in Section 363 sale transactions; analyzing claims and prosecuting non-routine claims objections.
News
News
Deal led by Habeeb 'Hobbs' Gnaim & Jarrod Martin Wins Professional Services Deal of the Year Award at 22nd Annual M&A Advisor Awards

Jarrod Martin and Co-Counsel Recognized by Litigation Daily for their Representation of Sandy Hook Families in Lawsuit Against Alex Jones and Free Speech Systems

Jarrod Martin Obtains Ruling for Sandy Hook Families in Lawsuit Against Alex Jones

2023 Texas Super Lawyers includes Chamberlain Hrdlicka Attorneys

Chamberlain Hrdlicka's client deal led by Habeeb 'Hobbs' Gnaim & Jarrod Martin named Finalist for 22nd Annual M&A Advisor Awards

22nd Annual M&A Advisor Awards Names three transactions led by Habeeb (Hobbs) Gnaim as Finalists in Seven Categories

Chamberlain Hrdlicka's continued growth in Texas drives strategic office renovations in Houston and San Antonio

Houston Business Journal lists Chamberlain Hrdlicka as 2023 Largest Houston-area Tax and Finance Law Firm

Lawdragon 500 names Jarrod Martin as a Leading Bankruptcy Lawyer for 2023

Global M&A Network named Chamberlain Hrdlicka's Houston-based team, led by Habeeb 'Hobbs' Gnaim, winners of the Deal of the Year Award at the Annual M&A Atlas Awards

Houstonia names 30 Chamberlain Hrdlicka attorneys as 2022 Top Lawyers

Houston Business Journal's 2022 Best Places to Work includes Chamberlain Hrdlicka in Top 10

Five Chamberlain Hrdlicka Practices included as Top 3 and Top 5 for Houston Chronicle's 2022 Best of the Best Awards

Texas Lawyers article on Chamberlain Hrdlicka Houston Office growth

Hobbs Gnaim, Jarrod Martin and Michael Preng represented Page in its Acquisition of EYP

Christine Borrett, John Fields, Christopher Hydrick, Karl Jackson, Jr., Tara LeDay, Michael Preng, Calla Sprague and Renu Tandale join Chamberlain Hrdlicka Houston Office

Stuart Clements, Tres Gibbs, Jarrod Martin, Michael Overstreet, Kelly Shields, Matt Flores, and Leo Unzeitig named Texas Rising Stars

Drew Greene and Erica Opitz named to Georgia Trends 2021 "Legal Elite"

Super Lawyers names Chamberlain Hrdlicka Attorneys at 2021 Texas Rising Stars

Virtual This Year! Chamberlain Hrdlicka Virtual Annual Tax and Business Planning Seminar is November 10-12, 2020

Article on "How I Made Partner at Chamberlain Hrdlicka"

Jarrod Martin joins Chamberlain Hrdlicka to Launch the Houston Bankruptcy Practice and is Named Co-Chair of Bankruptcy Practice

Texas Lawyer Article on "Chamberlain Hrdlicka adds a bankruptcy practice in Houston"
Presentations
Seminars & Presentations
43rd Annual Tax and Business Planning Virtual Seminar is on November 2-4, 2021
Publications
Publications
Article by Jennifer Karpchuk and Jarrod Martin on "A Dash of SALT in Bankruptcy Proceedings"

Tax Notes

,

October 4, 2021

Article on "A Primer On Best Practices In Oil And Gas Bankruptcies — Producers"

SHALE Oil & Gas Business Magazine

,

July 23, 2021

Article by Jarrod Martin and Tyler Greenwood on "A Primer On Best Practices in Oil and Gas Bankruptcies–Royalty Owners"

SHALE Oil & Gas Business Magazine

,

May 19, 2021

Article by John Hackney and Jasen Hanson on "IRS Undermines Congressional Intent for Relief Loans"

Bloomberg Tax

,

October 2, 2020