Practice Areas
Education
Temple University School of Law, J.D., 2009
University of Delaware, B.A., cum laude, 2006
Honors
Named as a "Super Lawyers Rising Star" for 2016, 2017, 2018 and 2019
Named as a "Top Lawyer in Tax" by Main Line Today for 2018 and 2019
Bar Admissions
Pennsylvania
New Jersey
Profile
Jennifer Weidler Karpchuk represents clients in various matters related to state and local taxation, with an emphasis on the minimization of state and local tax obligations. Ms. Karpchuk advises clients in all aspects of state and local tax compliance and litigation, including:
Challenging audit determinations and real estate assessment decisions;
Obtaining Rulings;
Seeking refunds from state and local governments;
Handling administrative appeals at both the state and local levels;
Litigating unresolved disputes in state and local courts;
Handling post-trial appeals at all appellate levels; and
Reducing interest and penalties associated with past due taxes through the use of state and local amnesty, voluntary disclosure programs and administrative appeals.
In addition, she handles transactional planning for clients and has experience:
Advising clients on the tax implications of pending and past transactions;
Planning for and mitigating tax burdens;
Maximizing available tax opportunities or credits;
Reviewing nexus and developing strategies to minimize exposure; and
Drafting legal opinions.
Ms. Karpchuk is a frequent speaker and contributor to the firm's State and Local Tax Blog. Additionally, she writes a quarterly article for State Tax Notes, and is co-author of The Legal Intelligencer's Pennsylvania Tax Handbook and the Pennsylvania Chapter of the American Bar Association's Property Tax Deskbook.
QR Code (access with any mobile QR reader)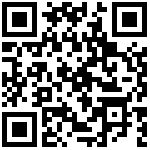 Positions Held
Philadelphia State and Local Tax Bar – Secretary 2018-2020
Pennsylvania State and Local Tax Bar – Secretary 2018-2020
ABA State and Local Tax Committee, Sales & Use Tax Subcommittee – Co-chair 2017-2019
ABA State and Local Tax Committee, Miscellaneous Taxes Subcommittee – Co-chair 2017-2019
Seminars and Presentation
Philadelphia Bar Association, "Quill is No More: State Tax Nexus After Wayfair", July 24, 2018
Greater Philadelphia Chamber of Commerce, "Tackling Tax Law", Philadelphia, PA, May 9, 2018
ABA/IPT – Advanced State and Local Tax Conference, "Nexus Update: From the Status of Quill to Recent Legislative Activity," New Orleans, LA, March 21, 2018
ABA/IPT - Advanced Income Tax Conference, "You May be a (Tax Exempt) Manufacturer Under New York Law and Don't Even Know It!?, New Orleans, LA, March 19, 2018
TEI Seminar – PA Tax State Update, November 29, 2017
Media Mentions and Interviews
Kimberly Strawbridge Robinson, "

Court Overturns Precedent, Raising Concern Over What's Next", Bloomberg Law, May 13, 2019
Ryan Prete and Tripp Baltz, "More States Ditching Number of Sales as Tax Threshold", Bloomberg BNA, April 12, 2019
Ryan Prete, "Online Sales Tax Divides U.S. by States, Not Parties (Corrected)", Bloomberg BNA, December 28, 2018

Emma Beyer and Ryan Prete, "Cyber Monday Discounts May Be Less Sweet With New Taxes," Bloomberg BNA, November 20, 2018

Ryan Prete, "How Vulnerable Is Your State to Post-'Wayfair' Lawsuits?", Bloomberg Law, September 5, 2018

Maria Koklanaris, "States' Suit Against SALT Cap Faces Significant Obstacles", Law360, July 17, 2018.
Ryan Prete, "Online Sales Tax Rule Dead, But Afterlife Murky," Bloomberg Law, June 22, 2018.
Ryan Prete, "Four Possible Outcomes of Digital Sales Tax 'Case of the Millenium,'" Bloomberg Law: Tax, May 21, 2018.
Maria Koklanaris, "Three Things States Will Keep Doing If Quill Remains," Law360, April 27, 2018.
Ryan Prete, "'Tax case of the millennium' hits high court," Accounting Today, April 13, 2018.
James Nani, "Pa. Looks Ahead After Voters OK Homestead Amendment," November 9, 2017
News
News
Law360

,

September 10, 2019

The Supreme Court last year allowed states to tax online retail sales. What kinds of sales, and how to tax them, remains a complicated question.

National Journal

,

April 25, 2019
Presentations
Seminars & Presentations
Avoiding State Sales Tax Traps and Compliance Challenges, Navigating Audit Issues

New Orleans, LA

,

March 12, 2019

Philadelphia, PA

,

November 14, 2018

Phoenix, AZ

,

October 25, 2018

Atlanta, GA

,

October 4, 2018

Jennifer Weidler Karpchuk and Adam Koelsch talk state and local tax law at regional TEI seminar

Chamberlain Hrdlicka state and local tax lawyer to address issues common to income tax cases

State and local tax lawyer Jennifer Weidler Karpchuk to discuss hot Pennsylvania tax topics

State and local tax lawyer Jennifer Weidler Karpchuk to discuss best practices in CLE

Ms. Jennifer Weidler Karpchuk to present program on Philadelphia tax issues

Chamberlain Hrdlicka attorney Stewart M. Weintraub presented two CLEs on nexus and its impact on state and local taxes, January 6, 2014

The Four Seasons Philadelphia

,

May 30, 2012
Publications
Publications
ALM Pennsylvania Tax Handbook

ed. 2013-2019

ABA Property Tax Deskbook, Pennsylvania Chapter

2011-2018
"Philadelphia's Beverage Tax: A Sweet Victory?" State Tax Notes, November 12, 2018
"Hashing out rates Taxing marijuana without extinguishing it", Accounting Today, November 6, 2018

"Farewell Physical Presence: Was the U.S. Supreme Court's Decision Way Off, or Way…Fair?" ABA Tax Times, Aug. 3, 2018

"Life After Physical Presence: Implications for Pennsylvania Post-Wayfair" State Tax Notes, Aug. 6, 2018

"Does Pennsylvania's Bonus Depreciation Disallowance Violate Uniformity?" State Tax Notes, Mar. 19, 2018
"Fireside Chat with Pennsylvania Revenue Secretary C. Daniel Hassel," State Tax Notes, Jan. 22, 2018
"Hashing Out SALT Issues Related to Pennsylvania's Legalization of Medical Marijuana," State Tax Notes, Nov. 13, 2017

"Pennsylvania Proposes Remote Seller Bill, but Is It Effective?" State Tax Notes, June 12, 2017
Blog Posts
SALT Blawg

,

March 17, 2019

SALT Blawg

,

February 16, 2019

SALT Blawg

,

January 11, 2019

SALT Blawg

,

January 10, 2019

SALT Blawg

,

November 20, 2018

SALT Blawg

,

August 12, 2018

SALT Blawg

,

March 3, 2018

SALT Blawg

,

August 31, 2017

SALT Blawg

,

June 21, 2017

SALT Blawg

,

June 13, 2017

SALT Blawg

,

April 26, 2017

SALT Blawg

,

April 21, 2017

SALT Blawg

,

February 24, 2017

SALT Blawg

,

February 22, 2017